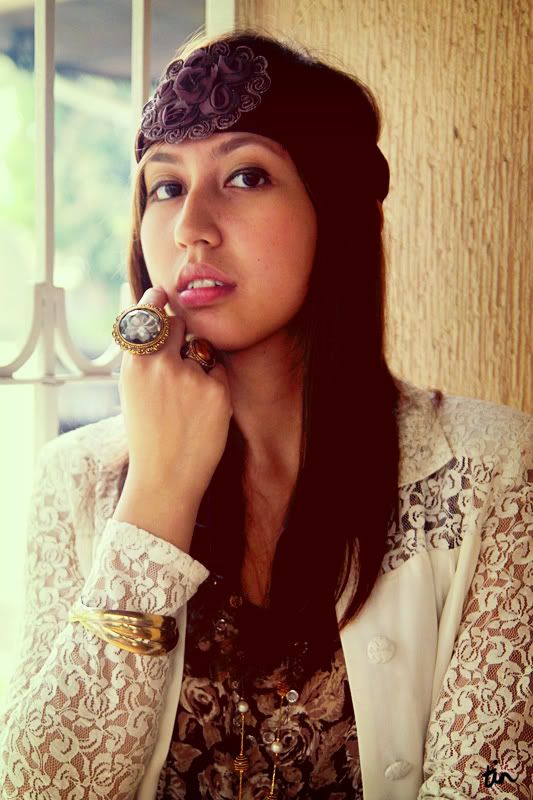 Born and raised a city girl of Manila, Philippines,
Cooky Araneta
is a fresh graduate of Management Economics, a dancer, fashion lover, new web junkie, and first-time blogger. She's fond of experimenting with different styles and more than that, she's always on the lookout for unique finds and the best buys from different bazaars, department stores and thrift shops. She believes that style isn't bought; it's created. It's all about how you mix and match to create something new. With a mind for business, her dream is to establish her own fashion merchandising shop. Working towards that dream, she'll share her love for fashion, which she believes is a unique form of expression and a true art.
Tina Araneta
is based in the Philippines, the country of her birth, and currently works as a full-time copywriter in a multinational advertising agency. She's also a
Blabbrmouth
and a photography enthusiast. A fan of clothes, shoes and bags as well, she leaves all the fashionista work to her sister and prefers to stand behind the viewfinder of her camera. Her photography gear consists of a Canon EOS T1i, three lenses, a Canon Speedlite 430EX external flash, a back-up Canon EOS 300D and makes use of Adobe Photoshop CS 5, Adobe Lightroom 3 and a Wacom Graphire. She wonders if there will be a future for her photography; in the meantime, she's content to try her hand at lifestyle and street fashion photography and combine it with her other love, writing.